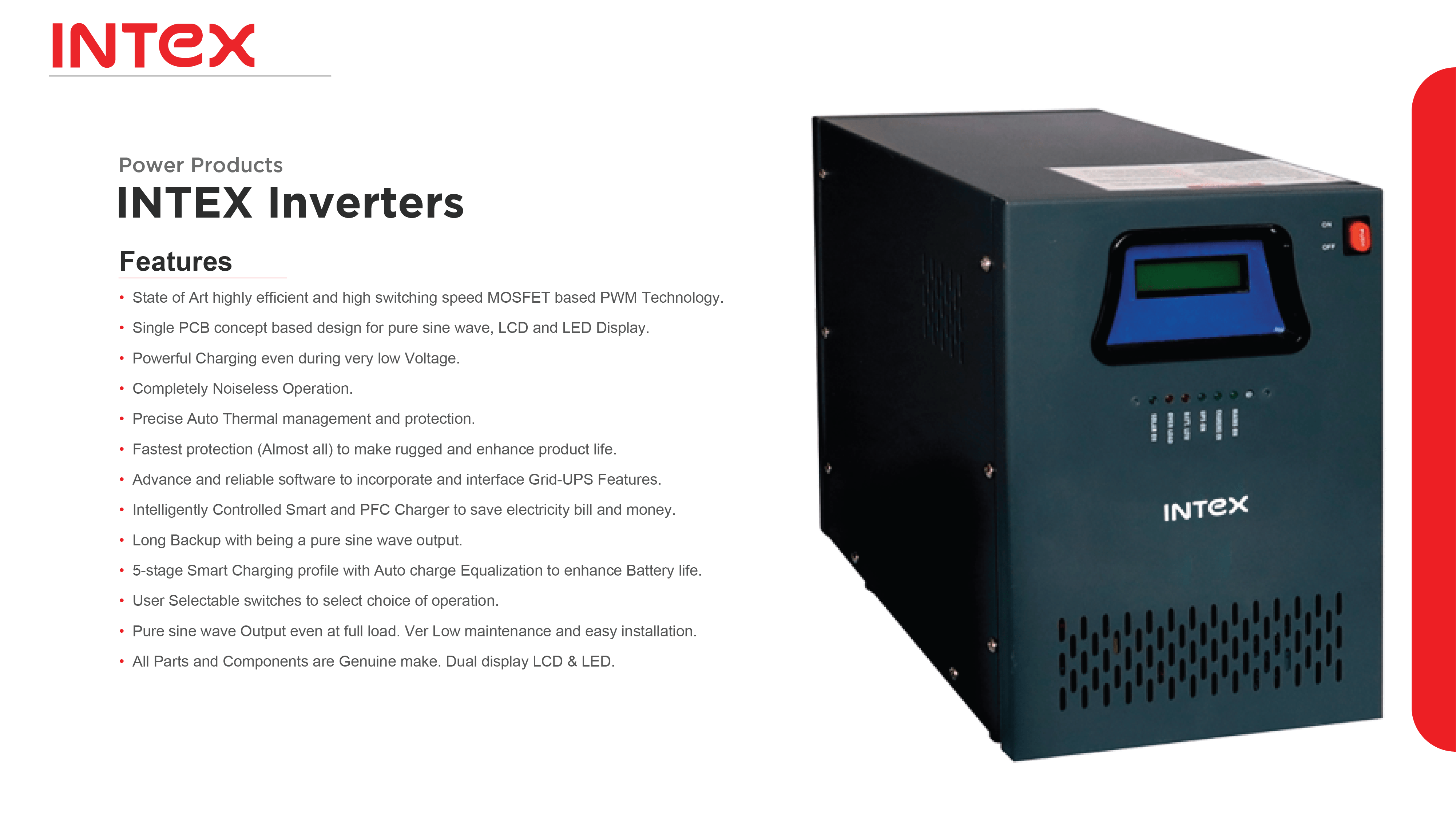 The state of Art highly efficient and high switching speed MOSFET based PWM Technology.

Single PCB concept-based design for pure sine wave, LCD and LED Display.

Powerful Charging even during very low Voltage.

Completely Noiseless Operation.

Precise Auto Thermal management and protection.

Fastest protection (Almost all) to make rugged and enhance product life.

Advance and reliable software to incorporate and interface Grid-UPS Features.

Intelligently Controlled Smart and PFC Charger to save electricity bill and money.

Long Backup with being a pure sine wave output.

5-stage Smart Charging profile with Auto charge Equalization to enhance Battery life.

User Selectable switches to select choice of operation.

Pure sine wave Output even at full load. Ver Low maintenance and easy installation.

All Parts and Components are Genuine make. Dual display LCD & LED.