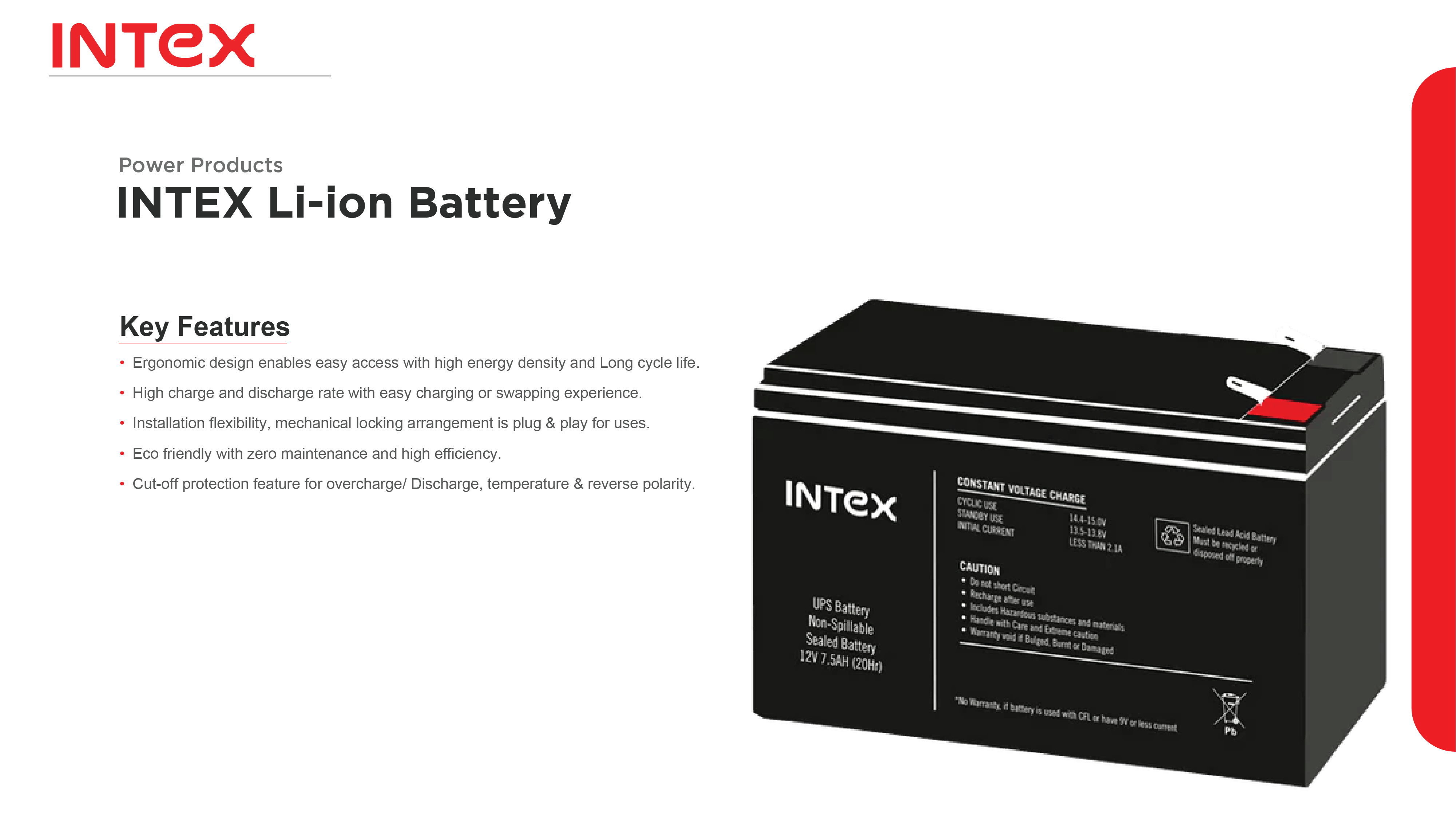 Ergonomic design enables easy access with high energy density and Long cycle life.

High charge and discharge rate with easy charging or swapping experience.

Installation flexibility, and mechanical locking arrangement is plug & play for uses.

Eco-friendly with zero maintenance and high efficiency. 

Cut-off protection feature for overcharge/ Discharge, temperature & reverse polarity.